Regular price
Sale price
$36.49
Unit price
per
Sale
Sold out
Tape-On Briefs are engineered with the latest technology and absorbency materials. The Briefs are designed with size and position indicators on frontal tape zone area, strong refastenable tape tabs, and a silky soft lining for ultimate comfort.
Extra wide refastenable tape tabs for a secure fit (30% wider than conventional tapes)
Extra strong plastic back sheet
New, soft microporous inner lining
Waterproof outer layer keeps clothing and bedding dry
360 degree stretch waist in front and back for an extremely comfortable fit
Enhanced fluff in the wings for side sleepers
Printed, tear-resistant reinforced frontal panel to ensure multiple refastening
Gentle elastic inner leg gathers for extra leak protection
Improved, super absorbent core material not only keeps the urine effectively in but also helps prevent unpleasant odors
Latex free
FSA/HSA Eligible!
Share
View full details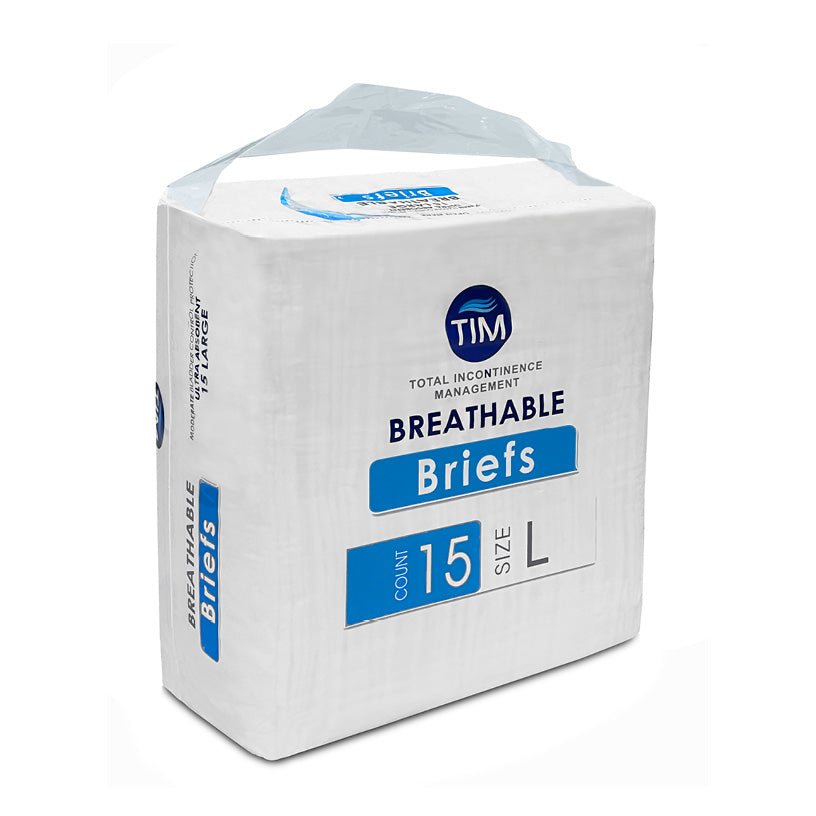 WHY TIM
What's the Cost of...
Poor Hygiene

Low absorbency products lead to odors, wetness, and leaks which can cause mood changes and low self esteem.

Interrupted Sleep

Poor sleep is linked to cognition, falls, and daytime behavior challenges; leading to emotional distress, added stress and cost. 

Health Issues

UTIs, skin problems, falls, emotional issues – treating these conditions can cost thousands of dollars.
TIM reduces the true cost of care. 
TIM premium absorbency products prevent leaks and keep the skin dry – improving sleep, mood and skin health while reducing the risk of falls and UTI's.