Regular price
$120.00
Sale price
$155.00
Unit price
per
Sale
Sold out
For ongoing drips and dribbles during routine actions such as coughing or exercising and for occasional unmanageable urges. The Insert Booster can provide hours of additional wear time without requiring a change, simply change the Booster when at capacity. TIM Light is delivered in one shipment per month.
One month supply includes:
60 Pull-On Underwear, 60 Tape-On Briefs, or half/half (30 of each)
60 Insert Booster Pads
15 Bed Underpads
3 Packages of Oversized Cleaning Wipes
FSA/HSA Eligible!
Share
View full details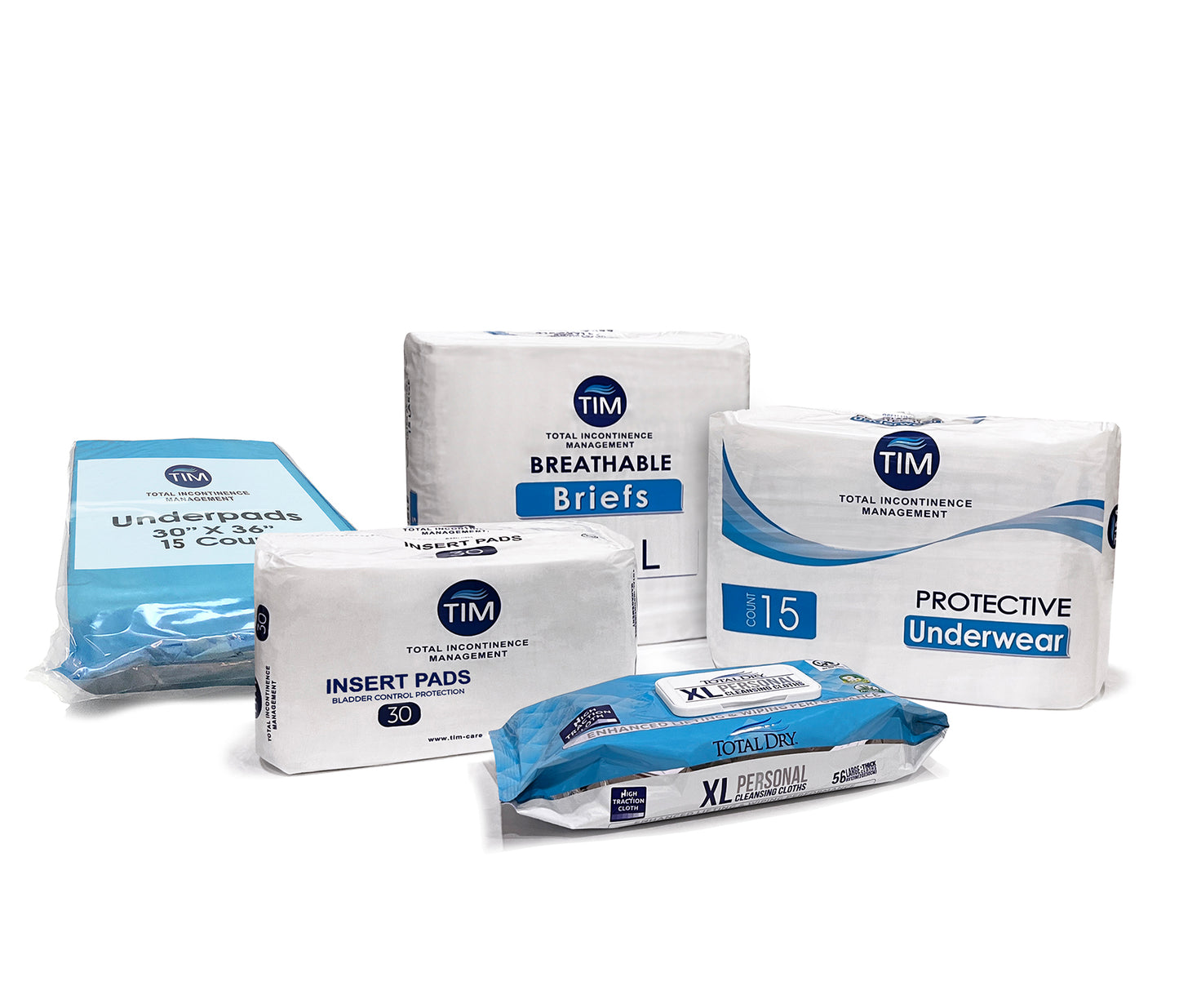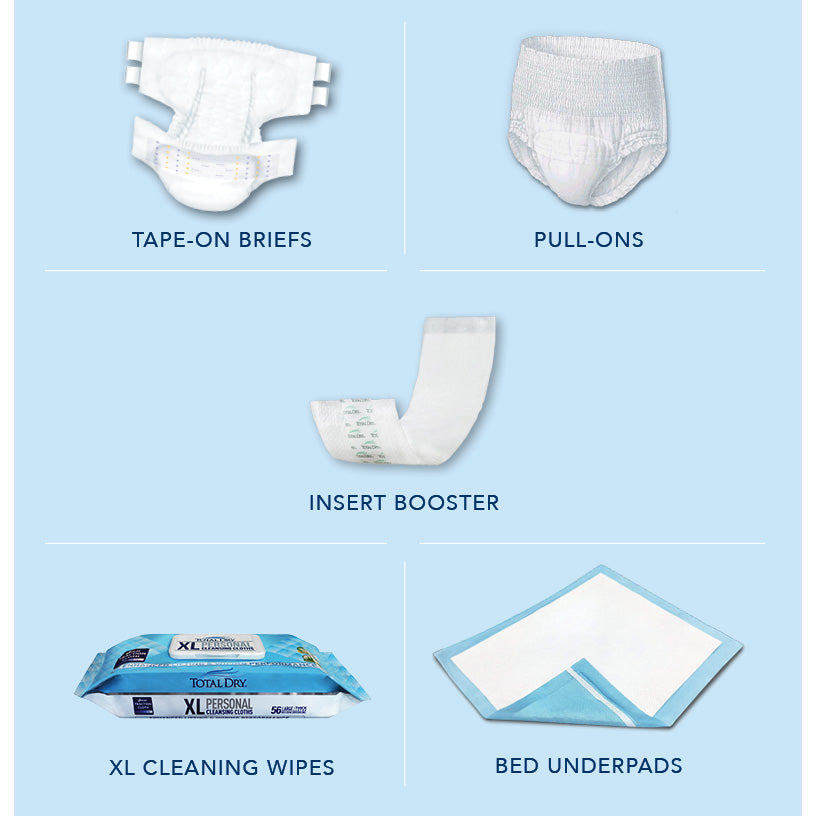 WHY TIM
What's the Cost of...
Poor Hygiene

Low absorbency products lead to odors, wetness, and leaks which can cause mood changes and low self esteem.

Interrupted Sleep

Poor sleep is linked to cognition, falls, and daytime behavior challenges; leading to emotional distress, added stress and cost. 

Health Issues

UTIs, skin problems, falls, emotional issues – treating these conditions can cost thousands of dollars.
TIM reduces the true cost of care. 
TIM premium absorbency products prevent leaks and keep the skin dry – improving sleep, mood and skin health while reducing the risk of falls and UTI's.